Bigi Boy: Road to New York
Heavyweight vechter Jairzinho Rozenstruik tekende in 2019 bij de grootste MMA organisatie in de wereld. De UFC. Volg in deze documentaire de voorbereidingen voor zijn partij tegen Andrei Arlovski in Madison Square Garden.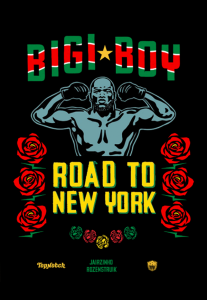 Bigi Boy: Road to New York. De eerste officiele documentaire van ons. Voor Jairzinho zijn tweede gevecht tegen Allen Crowder volgden we Bigi Boy zijn hele trainings kamp. Die partij won hij in 8 seconden en kreeg als zijn volgende gevecht voormalige kampioen Andrei Arlovski. In samenwerking met TopNotch hebben we zijn training kamp vast gelegd voor zijn tot nu toe grootste partij.
Regisseur Splinta Jackson
Schrijver Splinta Jackson
Acteurs Jairzinho Rozenstruik, Michael Babb
Camera Splinta Jackson, Emanuell Smith, Robenson 'MrZonneman' Louis XVI & Sean Jansen
Edit Daan Ader
Duur 38 minuten