TRAILER: UFC 189
The Kings vs The Courtjester. Wie maakt zijn woord waar! De trailer die de MMA gemeenschap kippenvel bezorgde.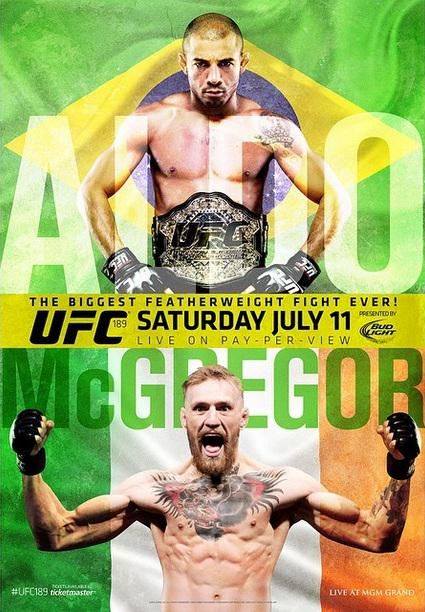 Normaal zou dit niet als een trailer gelden. Normaal zou ik dit niet posten omdat dit niet gebeurd is. MAAR! Ik ben alsnog zo excited voor deze wedstrijd, en omdat wij ook alle opnames maken voor EpicMMA (UFC Nederland) post ik hem toch. De trailer van de wedstrijd die eigenlijk op 11 juli plaats zou vinden, maar die niet doorgegaan is door een blessure van de kampioen Jose Aldo.
Op 11 juli heeft Conor McGregor alsnog gevochten tegen #1 gerankte vechter Chad Mendes. Deze heeft Conor McGregor gewonnen in de 2de ronde via TKO, wat de championship fight nog groter maakt dan het al was. Toen en nu nog steeds krijg ik kippenvel van deze trailer.