TRAILER: The Hunger Games: Mockingjay Part 2
Als de oorlog van Panem escaleert tot de vernietiging van de andere districten van het Capitool moet Katniss Everdeen een leger tegen president Snow bij elkaar halen.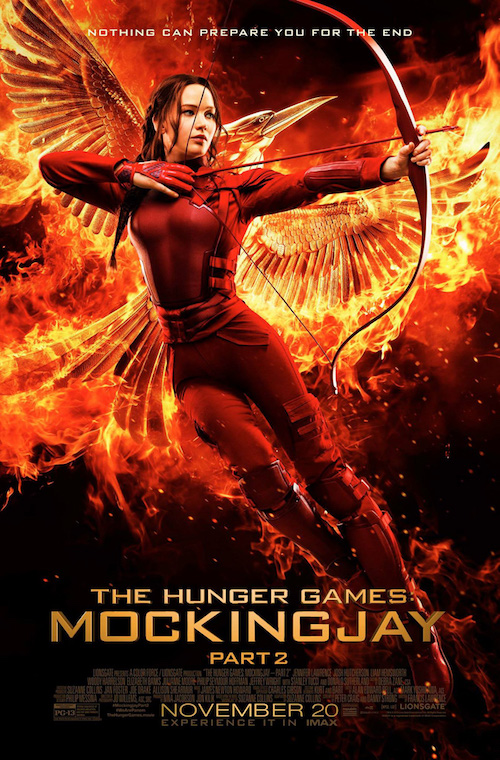 Express heb ik vorig jaar Mockingjay Part 1 overgeslagen zodat ik volgende week kan gaan naar The Hunger Games Marathon. Waar ze in Pathé alle Hunger Games films achter elkaar laten zien met de première van de laatste Mockingjay Part 2.
Ik heb het boek niet gelezen en heb de laatste film ook niet gezien dus ik laat me compleet verassen wanneer ik dinsdag naar deze film ga.
Regisseur Francis Lawrence
Cast Jennifer Lawrence, Josh Hutcherson, Liam Hemsworth
Schrijver Suzanne Collins